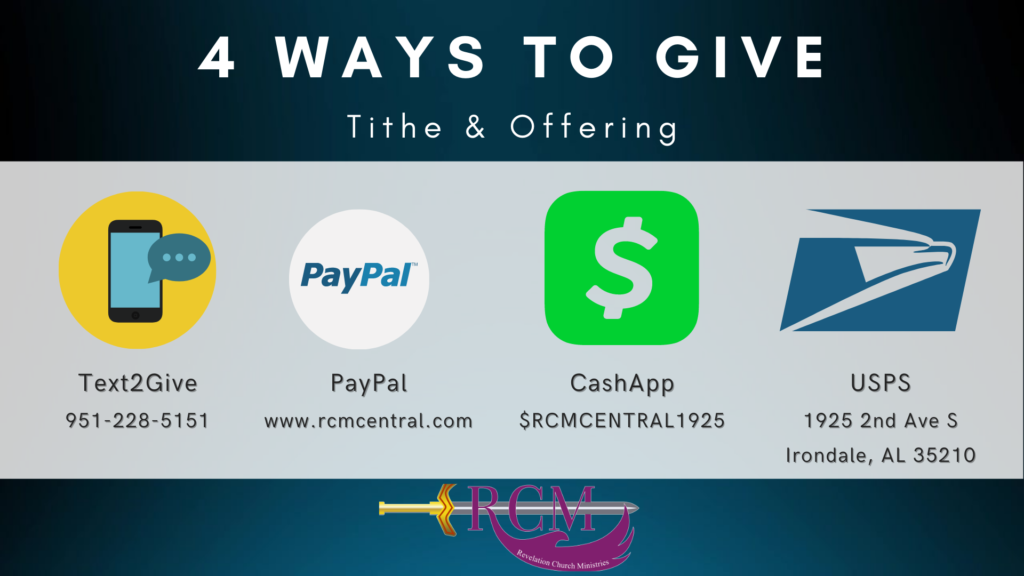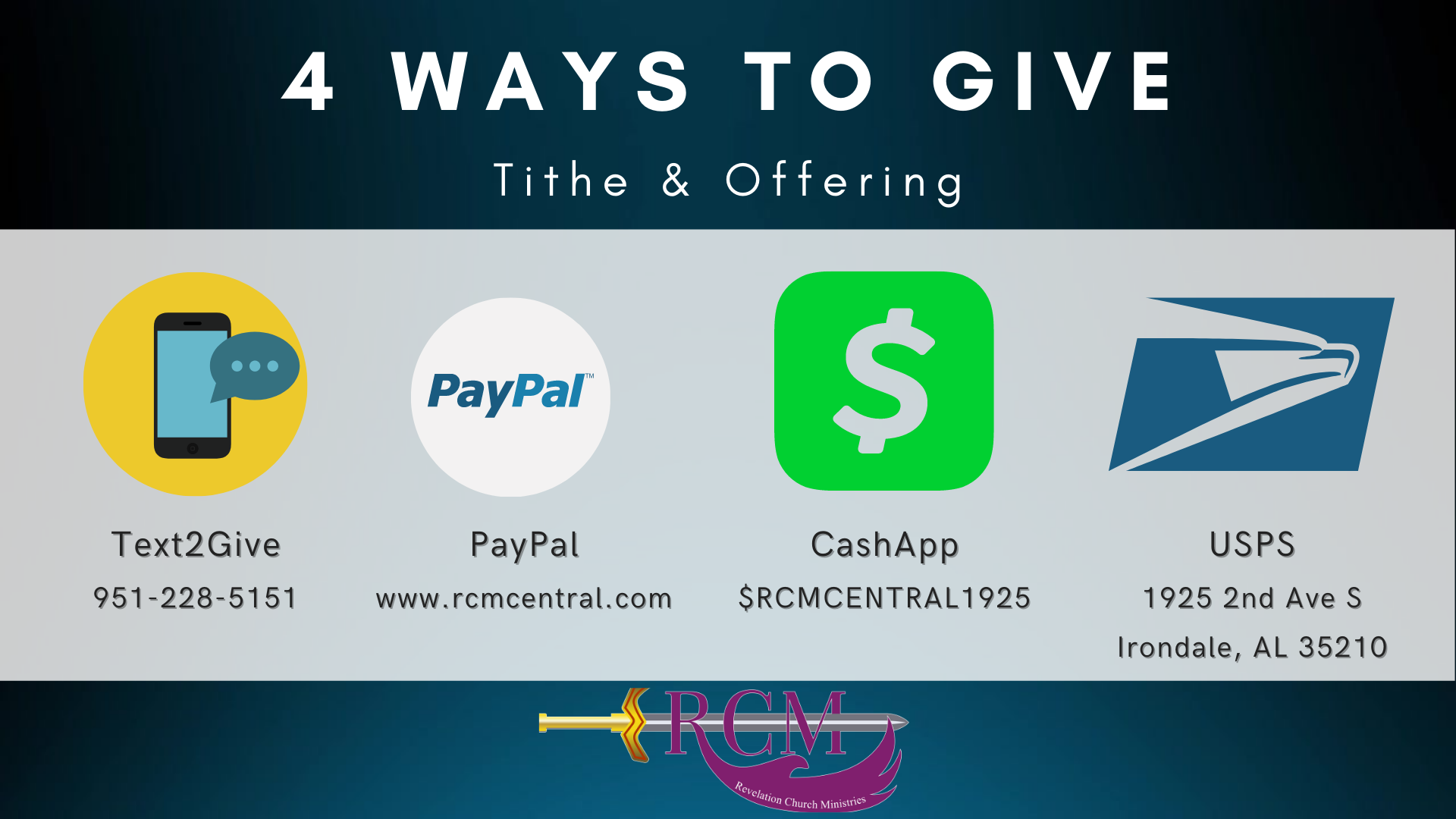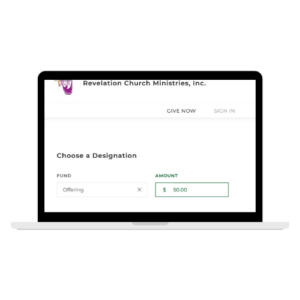 Give a single gift, or schedule recurring giving using your checking account, debit, or credit card.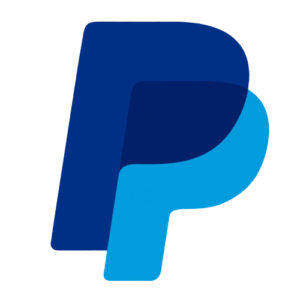 Text giving uses industry-leading security to protect your personal information, and is never charged to your phone bill.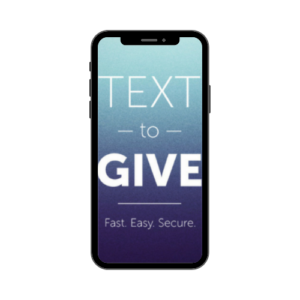 Text 951-228-5151 with a gift amount, the name of a specific fund, or the word "Give" to set up a gift.
If this is your first time giving via text, you will be prompted to do a one-time secure set up
Once the account is set up, you can text gifts in seconds anytime, anywhere!
Cash App


To Give by Cash App. Please click here.
Give in person
You can give in person at any campus during the weekend worship experience.
Mail a gift
Attn: Finance
Revelation Church Ministries
1925 2nd Avenue South
Contact Us
Church Location & Address:
Revelation Church Ministries
1925 2nd Ave. South
Irondale, AL 35210 (map)
Office: [205] 951-9673
Email: info@rcmcentral.com
Service Times:
Sundays -10:00am In Person and Online
Wednesdays – 7:00pm Online Only